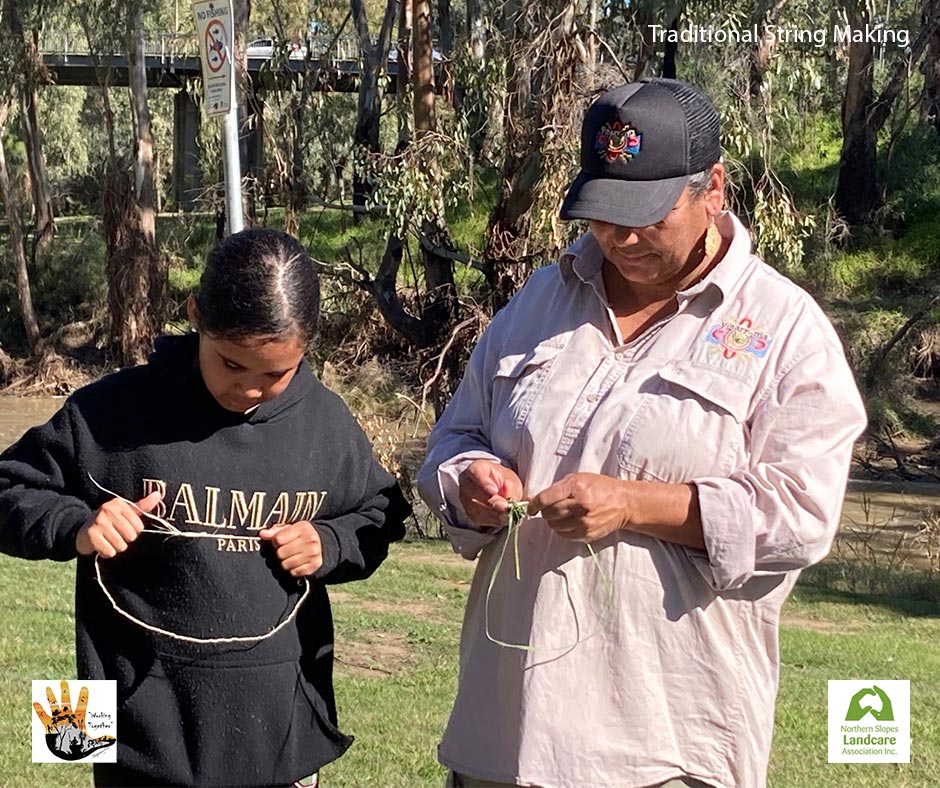 Moree Urban Landcare (MUL) recently held a combined tree planting and traditional weaving and twine making event for their local community with a traditional bush tucker meal supplied.
Held adjunct to MUL's existing planting in Jellico Park in Moree, the group planted Spiney Matt Rush and Kurrajong, both of which were used in the traditional weaving process.
With a bush tucker event also held to highlight the diversity of local species for food, the project was an cultural educational opportunity through sharing traditional land management practices.
Through all community members working together on the project, and providing a day that was hands on, educational and social, the event helped provide an opportunity for both Moree Urban Landcare and Northern Slopes Landcare association to engage with the local Moree Aboriginal community and assist in paving the way for further collaboration in the future.
The workshop is funded under the "Working Together" Program which aims to increase opportunities to consciously develop stronger connections and partnerships between Landcare groups and Aboriginal Communities.
The "Working Together" Aboriginal Communities Engagement Program is an initiative made possible by the NSW Landcare Program. A collaboration of Local Land Services NSW and Landcare NSW Inc. supported by the NSW Government.