Support the Landcare movement in NSW from $19.
In challenging times it's essential to be part of a supportive network.
From fire, flood to pandemic, Landcare NSW has stood strong to support our community.
Landcare NSW supports resilience and on-ground efforts.
You can support the Landcare movement in NSW from only $19*!
A small price for a big difference.
By joining you'll receive the following benefits: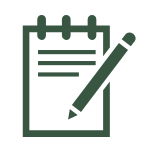 REGULAR E-NEWSLETTER
The Landcare Connection e-newsletter keeps members informed and updated with news from across the Landcare movement, plus a range of partner offers and services.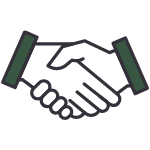 PRIORITY ACCESS TO EVENTS
Members have priority access and discounted entry to a variety of Landcare events, training sessions and workshops. Individual members can also volunteer with local Landcare groups.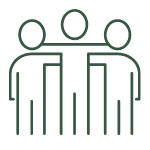 CREATING CONNECTIONS TO LOCAL LANDCARE
Interested in getting your hands dirty and connecting with Landcare at a local level? We can help match you with your local group and Coordinator to help support all levels of our community. From IT skills, to leadership roles or weed pulling Landcare needs all skills to make big impacts.
HOW TO JOIN?
Simply complete the form below to become a member of Landcare NSW today!
Membership is open to all who share a similar vision and support the ethos of volunteer-led, community-driven natural resource management. This includes incorporated and unincorporated Landcare and community groups, individuals and associate or corporate partners. Landcare NSW is non-partisan and apolitical and once accepted as a member, all agree to be bound by the constitution and rules of the association.