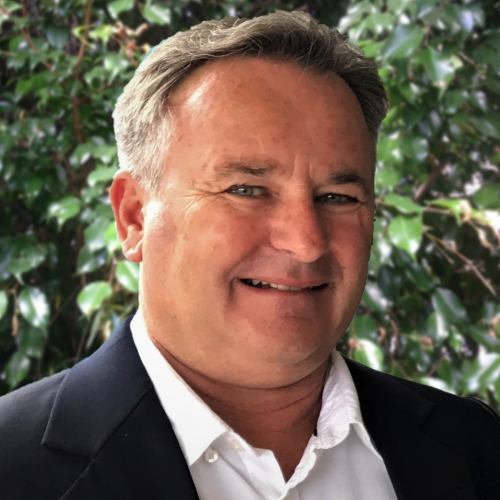 John has been providing Business & IT consultancy services for over 25 years' working in various capacities in the Airline and Sea Cargo Industries. With previous experience in the Public Sector, John has significant local and international experience managing business improvement and technology projects in many countries including Australia, New Zealand, Philippines, Thailand, Kenya, Pakistan and South Korea.
Prior to joining Landcare NSW John's previous role was Regional Manager based in the Philippines with 1-Stop Connections, an IT Service provider to the logistics industry.
Phone: (02) 8339 4816
(Located in the Greater Sydney region)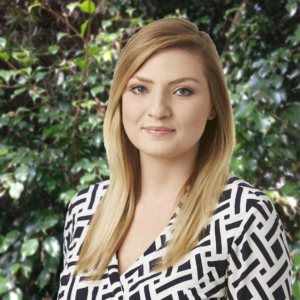 Government Relations Officer & Executive Assistant
Rachael's role serves to enhance multi-party support for Landcare NSW among parliamentarians by managing the NSW Parliamentary Friends of Landcare (PFL). In her role as Executive Assistant, Rachael also provides support to the Chair, CEO, Executive Committee and Senior Staff to assist them in delivering internal operational and governance requirements. Her background is in development, communications and events management across the not for profit and higher education sectors. Rachael holds a Bachelor's degree in Business and Politics from Trinity College Dublin, Master's degree in International Politics from City University London, and Diploma in Project Management.
Phone: (02) 8339 4816
(Located in the Greater Sydney region)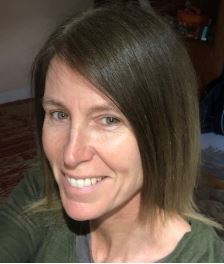 NSW Landcare Program Manager
Natasha's role as the NSW Landcare Program Manager position is an integral part of the NSW Landcare Support Program 2019-2023 and she works closely with the Local Land Services (LLC) Landcare Program Business Partner, the Program Team and the Landcare NSW Chief Executive Officer to implement the NSW Landcare Program.
Natasha's role is to manage the program and the team that supports the network of coordinators and builds the capacity of Landcare organisations engaged in the program.
Natasha has a Bachelor of Social Science, Bachelor of Natural Resources and a Masters in Environmental Management.
Phone: 0411 567 486
(Located in the North Coast region)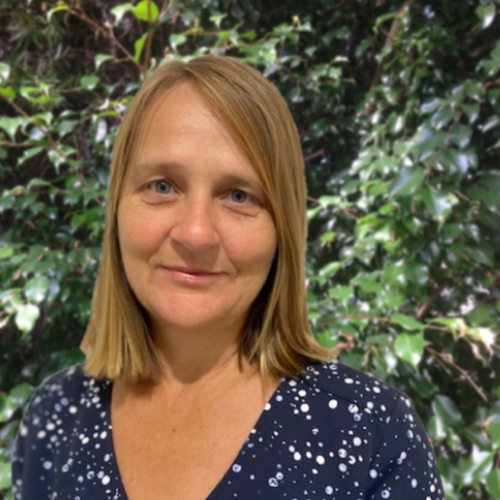 NSW Landcare Program – Landcare Capacity Building Officer
Liz's role as the Landcare Capacity Building Officer (LCBO) works with Landcare NSW member groups and the Regional and Local Landcare Coordinators to enhance and build the capacity of organisations to meet their strategic targets, thereby lifting the overall performance and value provided by Landcare in NSW.
Liz has extensive experience in conservation and land management, working with the NSW National Parks and Wildlife Service and has held positions in policy development, media/community programs and Ministerial liaison and policy advice and as a NPWS Ranger. Liz has worked with private landholders to plan and deliver rehabilitation programs and in bush regeneration.
Liz has tertiary qualifications in Aboriginal history (BA Hons), Communications and Natural Resources Law (Grad Dips) and Horticulture and Bush Regeneration (TAFE certs).
(Located in the Hunter region)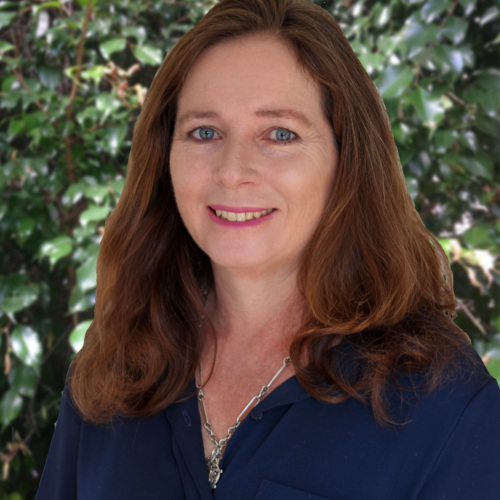 NSW Landcare Program – Stakeholder Engagement Officer
Lucinda is a project officer for the NSW Landcare Program and supports the State Landcare Coordinator and Membership Officer.
Lucinda is also the Salesforce administrator for Landcare NSW providing support for the operations of the organisation.
(Part time)
Phone: 0428 618 350
(Located in the New England region)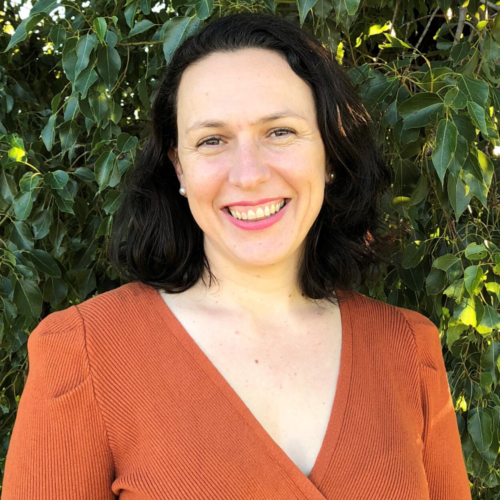 Communications & Stakeholder Relationships Officer
Samantha works to develop and implement marketing and communication channels both within Landcare NSW and externally to Landcare NSW stakeholders. Her role also includes building corporate partnerships, projects and opportunities where Landcare NSW members can access the support and resources needed to expand and improve their contribution to their communities. Samantha has extensive experience in the not-for-profit sector in regional and metropolitan centres. Samantha has a Bachelor of Arts and Communications (Print Journalism).
Phone: 0487 767 955
(Located in the Greater Sydney region)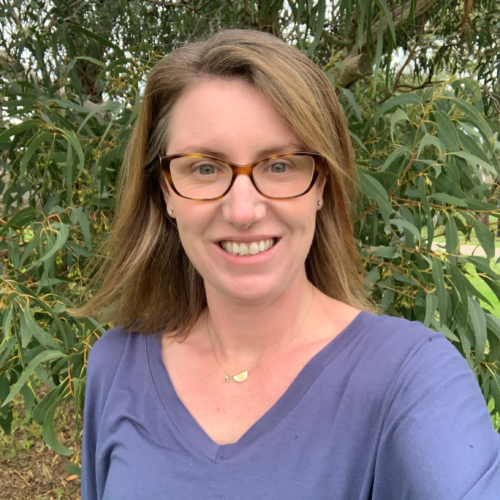 Communications & Stakeholder Relationships Specialist
Jodie works to deliver effective communication across the organisation, to its members and other key stakeholders.
Jodie works closely with the entire Landcare NSW team and Chair to support the provision of strong member services and the valuable work of the volunteer Council. Jodie holds a Bachelor of Business and Commerce, majoring in Communications and Finance.
Phone: 0439 316 151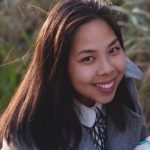 Membership Projects Support Officer
(Currently on Maternity Leave)
Jane works closely with the Projects team, as well as providing support to the Business Development team. Jane project manages the NSW regional audits for the Container Deposit Scheme (CDS), Return and Earn, the largest litter reduction scheme introduced in NSW. By coordinating with regional Landcare networks, the audits assist in ensuring that the Scheme meets its state-wide access and recovery targets and community education. Being exposed to multiple projects in her previous role at Kepner Tregoe Australasia, Jane brings a great support to Landcare NSW by leveraging her strengths.
(Part time)
Phone: (02) 8339 4816
(Located in the Greater Sydney region)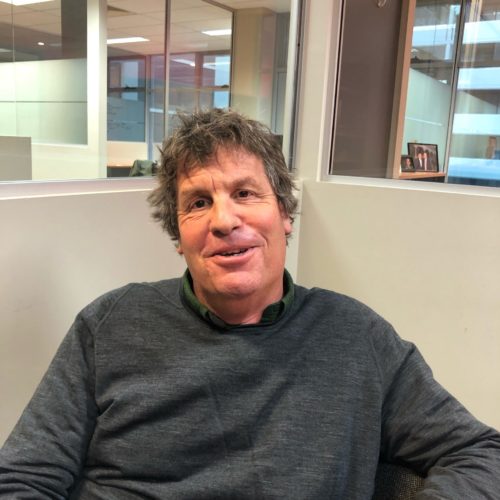 Simon's role is to grow membership within Landcare NSW by providing strategy, support & best practise delivery across all facets of membership within a volunteer led grass roots organisation.
Simon has a background in developing and managing membership & loyalty programs across arts, hospitality & property sectors. Simon holds a BA in Humanities and an MA in Political History.
Phone: (02) 8339 4816
(Located in the LachLandcare region)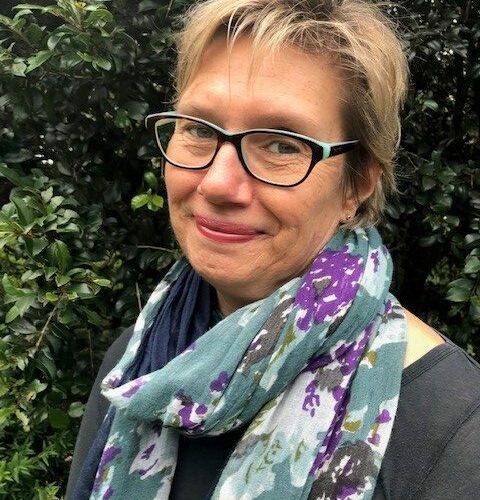 NSW Landcare Program
Assistant Program Manager
Deb's role as Assistant Program Manager is to work closely with the NSW Landcare Program Manager to deliver the NSW Landcare Program (2019-2023), and by doing so helps in achieving the Strategic
Objectives of Landcare NSW.
Deb has 30 years experience in the public sector across natural resource management, environment, agricultural and education portfolios. She also has specialist technical skills in Coastal management, Floodplains, public participation, community engagement and community development supported by academic qualifications in physical geography, NRM planning, adult education, public sector management, and a Masters in Social Science.
Phone: (02) 8339 4816
(Located in the North Coast region)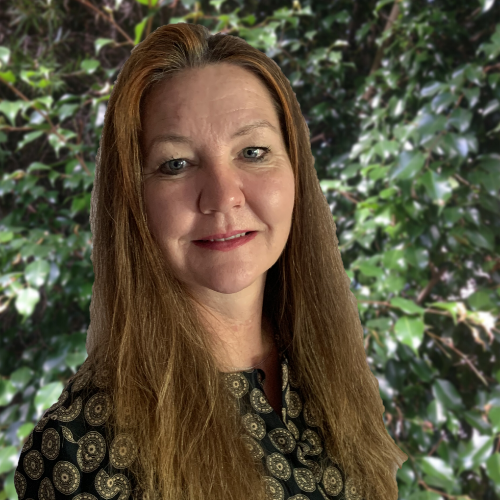 NSW Landcare Program – Regional Community of Practice Coordinator
Melanie's role as the Regional Community of Practice Coordinator (RCoPC) plays a critical role in the Program, and is responsible for the delivery of the Regional Landcare Coordinator program deliverables ensuring the development in capacity and resources of Landcare Networks and Groups in NSW. The RCoPC plays a role as a conduit between Regional Landcare Groups and Landcare NSW.
Melanie has extensive experience in community and environmental resource management and education, with an ability to bring a diverse range of stakeholers and community members together for the benefit of the environment. Melanie has worked with the National Parks and Wildlife Service, NSW Department of Education and both government and non-government sector.
(Located in the North Coast region)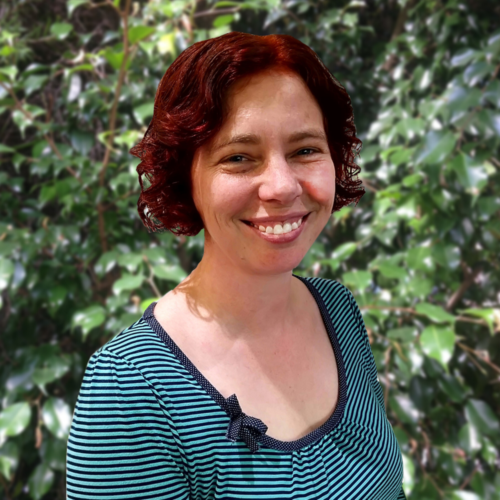 Biodiversity Conservation Trust and Creating Canopies in Greater Sydney (DPIE) – Project Manager
Thalie's role as Project Manager is to deliver multiple projects that increase partnerships and build on the achievements of Landcare across NSW.
Thalie has over 10 years' experience delivering land management and threatened species projects across Australia in the government and non-government sector. She has trained students in Conversation and Land Management (Cert III to Diploma) and has delivered diverse on-the-job training and workshop facilitation for Indigenous rangers and traditional owners.
Thalie has a PhD in Biology on the impact of fire on wildlife in the East Kimberley, WA, and a Cert IV in Training and Assessment.
Phone: 0427 272 049
(Located in the Greater Sydney region)
Community Landcare Aboriginal Engagement Officer
Craig's role is to foster inclusion and representation of Aboriginal interests as they relate to and complement Landcare activity. The role provides support and advice to Landcare NSW in developing mutually beneficial engagement and strengthened relations between Aboriginal Organisations and Landcare at local, regional and state levels across NSW whilst recognising the extensive relationships that already exist in local and regional contexts. Craig has extensive experience in the public sector and has worked in various government and non-government roles. Craig holds a Master of Environmental & Business Management.
Phone: (02) 8339 4816
(Located in the Hunter region)
Landcare NSW Staff Location