GERALD CARNIE MEMORIAL AWARD
Applications have now closed for the 2022 Gerald Carnie Memorial Award. The winner will be announced at the 2022 NSW Landcare and Local Land Services Conference in Tweed Heads in March 2022.
Find out more and register to attend here.
In June 2011, Gerald Carnie, a committed Landcarer, Regional Landcare Facilitator and Landcare NSW Council member from the Parkes area, died suddenly at the age of 46, leaving his wife Lorraine and sons, Ryan and Jarrod, grieving and the Landcare community shocked.
The Gerald Carnie Memorial Award for Keeping the Landcare Flame Alive was established by Landcare NSW to recognise this very special individuals contributions to the Landcare movement.
It is awarded at the biennial NSW State Landcare Conference to an individual in recognition of their contribution to the development of "the philosophy of Landcare".
The recipient champions the development of Landcare as a means to support and engender change in attitudes, which translates to a more cohesive and resilient community that acts to achieve a healthier environment and/or more productive and sustainable farms.
Applicants are judged on the impact they have had at the local and regional or state scale to ensure that Landcare can prosper.
THE GERALD CARNIE MEMORIAL AWARD RECIPIENTS
2019 – Rob Dulhunty
2017 – Robyn Watson, Boggabri Landcare-Rivercare Group
2015 – Bill Pigott, Berry Landcare
Honorary Life Members
An Honorary Life Member of Landcare NSW is an individual who has made an outstanding contribution to the Landcare movement over a number of years. Individuals are invited by the Council of Landcare NSW to become Honorary Life Members of Landcare NSW, in recognition of services provided to Landcare NSW.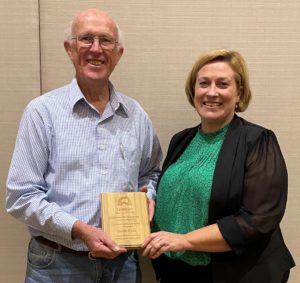 2020 – Keith Hyde was awarded life membership in November 2020. Keith was an endorsed member of the Landcare NSW Council representing LachLandcare from 2013 – 2020. He served on the Landcare NSW Executive Committee from 2014 – 2020 in various roles including Deputy Chair. Keith is still an active member of the Hovells Creek Landcare Group and Landcare practitioner on his beef cattle property in Central West NSW.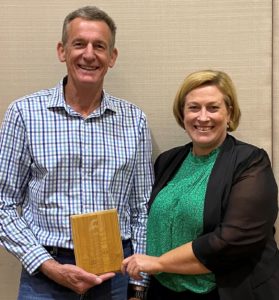 2020 – Chris Scott was awarded an honorary life membership to Landcare NSW in November 2020. Chris has been involved with Landcare for the past 20 years, contributing to the development of the movement at local, regional, state and national levels. He was one of the founders of Landcare NSW in 2007. Chris represented the Mid Coast 2 Tops region on the Landcare NSW Council and served on the Landcare NSW Executive Committee for several years as Chair and Treasurer.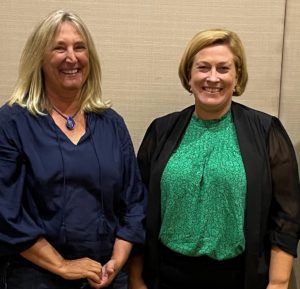 2020 – Sonia Williams was awarded life membership in November 2020. Sonia has been involved in the Landcare movement for many years starting as a volunteer project officer for her local Landcare group and holding various positions at a local, district and state level for Southern New England Landcare, New England North West and Landcare NSW. One of Sonia's career highlights with Landcare NSW was her critical role in successfully lobbying for and then designing the NSW State Government funded Local Landcare Coordinator Initiative launched in 2015.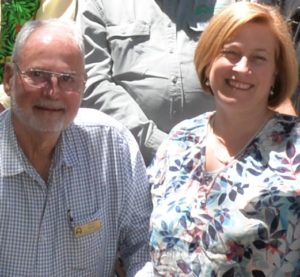 2020 – Stuart Mosely was awarded an honorary life membership to Landcare NSW in November 2020. The membership recognises his contribution to Landcare in the Western region and as a founding member of the Buckwaroon Catchment Landcare group. He was instrumental in policy reform to the Native Vegetation Act and has held executive positions on both the Western NSW Landcare Committee and Landcare NSW Council for several years, most recently as Secretary.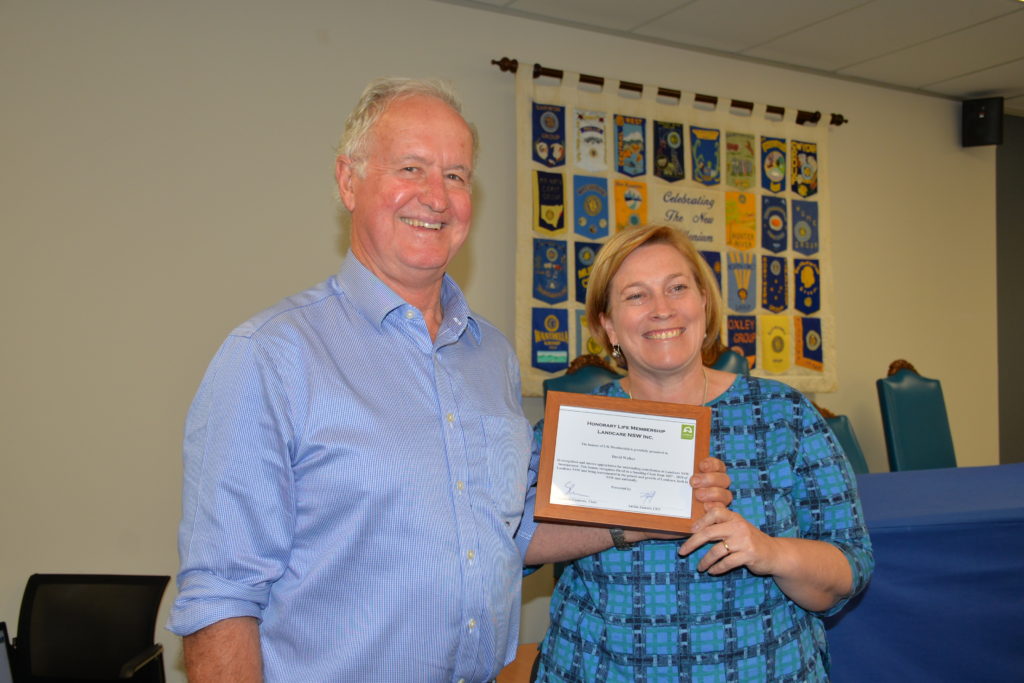 2019 – David Walker was awarded an honorary life membership to Landcare NSW in November 2019. The membership recognises his contribution as founding Chair of Landcare NSW from 2007 – 2010 and for being instrumental in the genesis and growth of Landcare, both in NSW and nationally.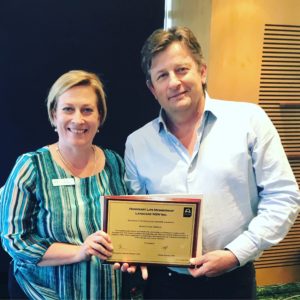 2018 – Rob Dulhunty was awarded life membership in November 2018. Rob has been a passionate member of the Landcare movement since his initial involvement in 1989. He was an active participant of the district Landcare network for the Glen Innes area – GLENRAC – from 1989 until 2009. After helping to found Landcare NSW in 2007, he was Chair from 2011 to 2018 during a period of phenomenal growth.
2019 NSW Landcare Awards
The 2019 State & Territory Landcare Awards profile individuals and groups from urban and rural communities who are working together to care for our country.
From the coast to the country, and from cities to the outback, Landcare's greatest asset is its people – all motivated by a shared vision to restore and protect the environment in their local community.
Winners of the 2019 State & Territory Landcare will go forward to be finalists in the National Awards in Sydney.
Congratulations to the following 2019 NSW Landcare Award winners:

Australian Government Individual Landcarer Award – Nerida Croker,
Upper Lachlan Landcare/Fullerton Hadley Landcare

Australian Government Partnerships for Landcare Award – Floating Landcare,
for its program to restore weedy hotspots within national parks and on other public lands along the Hawkesbury estuary, Pittwater and waterways of the Central Coast.

Australian Government Landcare Farming Award – Justin and Lorroi Kirkby, of Amarula Dorpers,
near Moree, who discovered they can be profitable without degrading natural resources. Justin and Lorroi share what they have learnt and inspire others by welcoming landholders to their property.

Australian Government Innovation in Agriculture Award – Land to Market,
a group of more than 30 farmers who are dedicated to maintaining the ecological health of their farmland and have adopted the Ecological Outcome Verification (EOV) tool to monitor and verify the health of primary production land.

Virgin Coastcare Award – Take 3 Ltd,
a group which aims to reduce plastic pollution of our oceans. Two friends – marine ecologist Roberta Dixon-Valk and youth educator Amanda Marechal – set about identifying a solution to the problem and then joined forces with environmentalist Tim Silverwood to take simple but profound actions.

Australian Community Media Landcare Community Group Award – Martindale Creek Catchment Landcare Inc,
for its program to reduce invasive weed threats in the local area and support farmers to address issues of sustainability and biodiversity on farms.

Woolworths Junior Landcare Team Award – Megalong Valley Public and its Guulong Landcare group.
The group was formed to regenerate bushland and save the Callistemon megalongensis from functional extinction. Students and teachers have partnered with parents, neighbours and Indigenous land managers to spread the word about protecting the natural environment and local species.

Indigenous Land Management Award – Aunty Francis Bodkin,
a descendant of the D'harawal people of the Bidgiagal clan, and Adjunct Fellow at Western Sydney University. Aunty Francis played a vital role in the establishment of the Mount Annan Royal Botanical Gardens in the 1970s and has helped many Landcare groups over the years, including North Head Sanctuary Foundation and IndigiGrow.

Austcover Young Landcare Leadership Award – Richie Benson,
who founded the Cumberland Reach Landcare group. While he was still in high school, Richie rallied his neighbours to tackle the weed problem along the riverbank near their properties. He has since established Koala Fest, using a Landcare approach to managing koala habitat.