Creating Canopies in Greater Sydney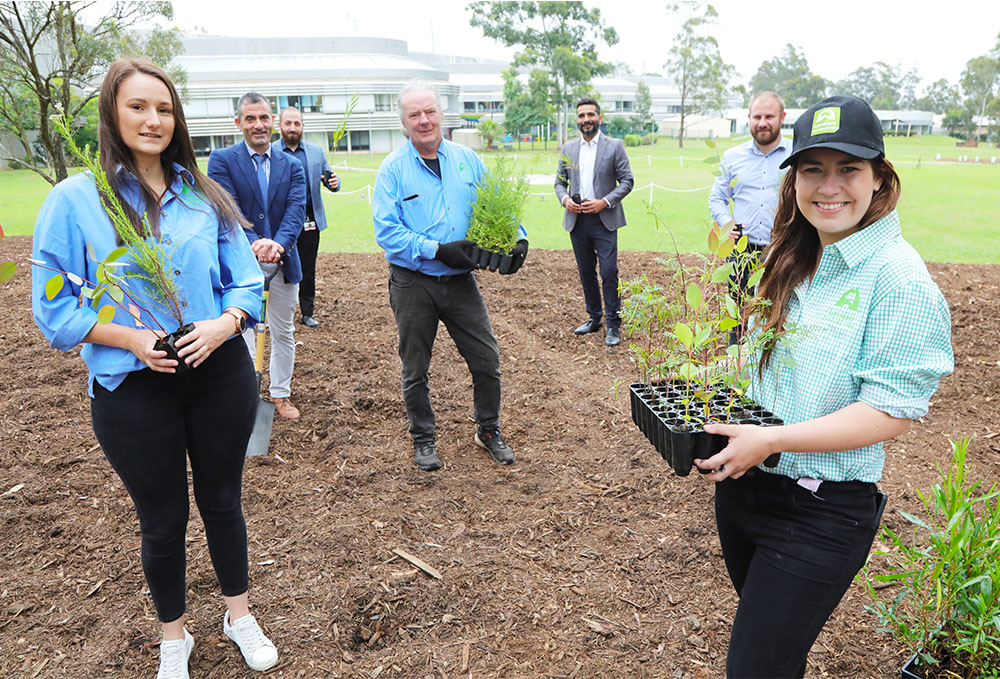 Tree canopies will help to create a connection between the Greater Sydney community and nature, and with the Landcare movement.
But planting 100,000 trees is a huge challenge.
Landcare NSW, with the support of Greater Sydney Landcare Network, will bring the skills and dedication of our extensive networks to help meet these ambitious goals. The expertise of Landcarers will be important in ensuring that appropriate sites are chosen, landholders are provided with correct advice on tree choice and long-term maintenance, and trees are planted with the best chance of surviving.
We will work directly with landowners and local native nurseries in identifying the most appropriate tree species to be planted for each site.
Through a ground-up approach, Landcarers are uniquely placed to connect with the community and identify ideal locations for new trees. Landcarers know where trees are missing, understand the best trees to plant and can work with landowners to ensure the trees survive. Landcare NSW and the Greater Sydney Landcare Network will work with our partners to identify strategic sites and corridors that will benefit from the planting of additional canopy trees.
This project is also an opportunity for Landcare to increase awareness of volunteer opportunities across the Greater Sydney region and raise awareness and interest in planting more trees. Our shared challenge is not only to get the trees in the ground but to monitor them and provide education to ensure they survive.
Much of Sydney is affected by urban heat which has impacts on the community's use of the outdoors and its connection to nature. By targeting heat affected areas of Greater Sydney this project will help to create tree canopies that reduce urban heat issues.
Tree canopies will help to create habitat for wildlife, tree diversity and a cooler city creating spaces that invite people back into nature.
Creating Canopies in Greater Sydney is looking for Landcarers and landholders from across the region interested in participating in tree planting activities and creating future canopies.
Landcarers and Landholders interested in registering your site for trees click here or to register your interest in volunteering click here
This project is a part of the NSW Premier's 5 Million Trees in Greater Sydney by 2036 and 1 million trees by 2022 projects. Landcare NSW will work with the Greater Sydney Landcare Network to deliver the planting of 100,000 trees by 2022