NSW Parliamentary Friends of Landcare
Partnerships are crucial to sustain a grassroots movement
The NSW Parliamentary Friends of Landcare (PFL) provides an avenue for Members of Parliament to connect with and offer support to Landcare both at the state level and locally in suburbs, regional towns and farming communities.
A cross-party group of NSW Members of Parliament in support of Landcare, the PFL was established in 2015 as an outcome of the Sustaining Landcare campaign prior to the 2015 State Government election. 
The PFL continues a longstanding tradition of multi-party support for Landcare with all political parties represented.
We offer the Parliamentary Friends of Landcare access to:
Hardworking people, committed to the stewardship of our natural resources,
Landcare groups that get the job done – restoring and protecting natural resources and strengthening local communities,
A network that crosses all boundaries: local, regional and state, social, gender, age, cultural background – a lifeline to maintaining the resilience of rural communities.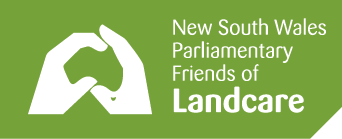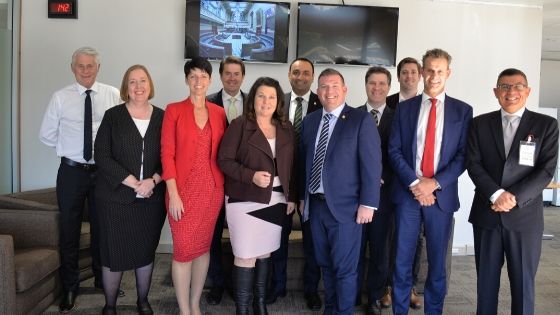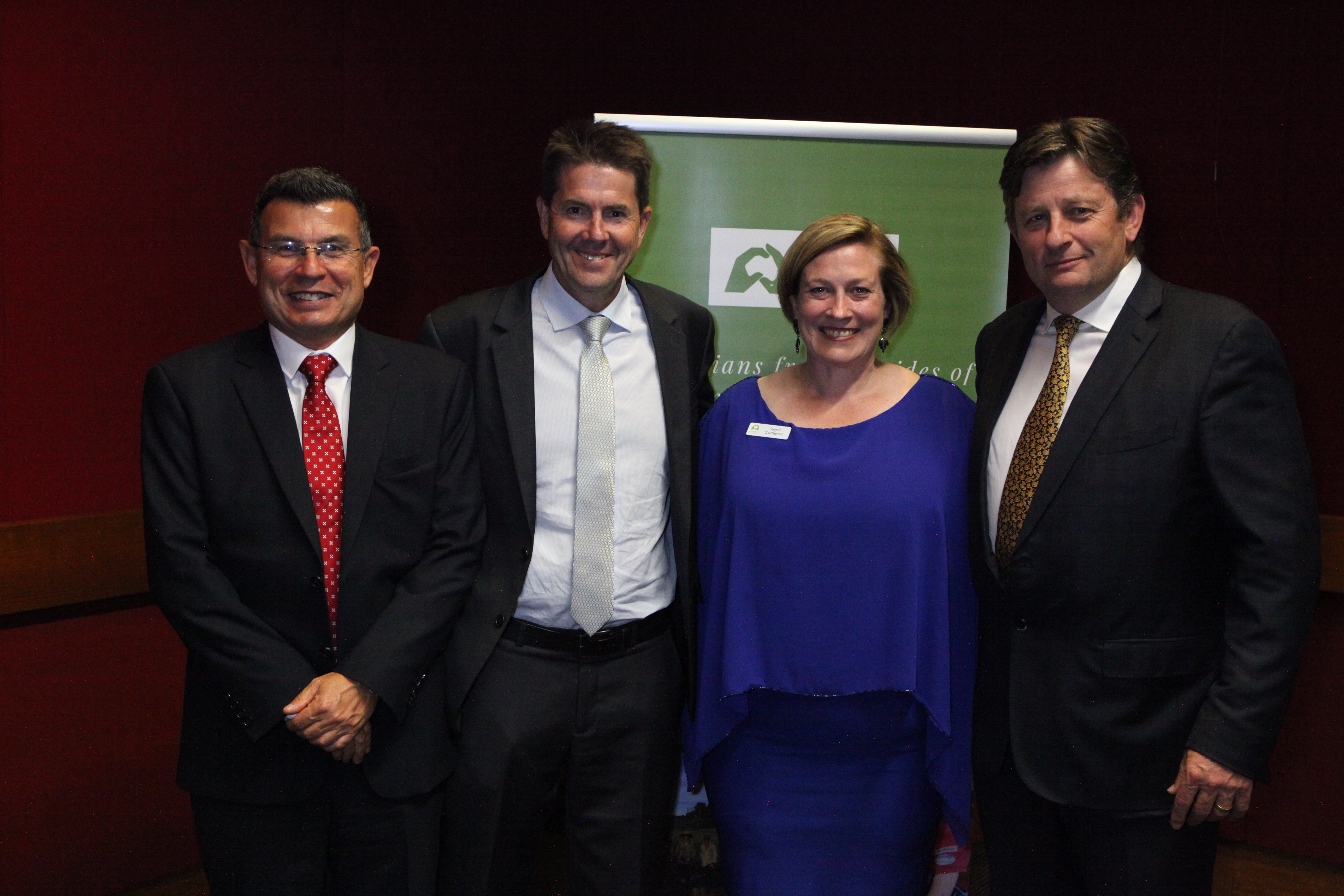 November 2018: Trees in the House is an annual event hosted by the Parliamentary Friends of Landcare (PFL). Attended by NSW Government Ministers, Agency representatives and local Landcare representatives from around the state, the event is the pre-eminent gathering of parties committed to advancing the environmental, social and economic benefits that sustainable land and water management are unlocking in NSW.
From Left to Right: Landcare NSW CEO Dr Adrian Zammit, PFL Chair Kevin Andrews MP, Member for Tamworth, Landcare NSW incoming Chair Steph Cameron and Landcare NSW outgoing Chair Rob Dulhunty celebrated 30 years of volunteer service to Landcare for Mr Dulhunty.
May 2017: Parliamentary Friends of Landcare celebrating 17 years of the Bridges to Boorowa Landcare project at the Coal Loader Center for Sustainability, North Sydney.
From Left to Right: Mick Veitch, Member of the NSW Legislative Council and Deputy Chair of the NSW Parliamentary Friends of Landcare (ALP); Rob Dulhunty, Chair of Landcare NSW; Katrina Hodgkinson, Chair of PFL (Nationals); Jeremy Buckingham, Treasurer of PFL (Greens); Penny Sharpe, PFL member (ALP); Jodie Harrison, PFL member (ALP); Greg Aplin, PFL member (Liberal Party).