Why Join Landcare NSW?
Landcare NSW is your organisation. Your support for Landcare NSW means we can support you and by becoming a member you are helping shape the future of Landcare NSW and Land­care in NSW.
Landcare NSW acts as the conduit between local Landcare communities and key decision makers, working to ensure that local Landcare communities are supported at every level by providing leadership, skills, resources and representation.
Your peak body works to support the community Landcare movement by partnering with State and Federal Governments, Corporates, not-for-profit organisations, farming peak bodies, and other Landcare state/ territory and national peak bodies.
Membership of Landcare NSW is offered at two levels depending on the income and employer status of your group.
Who Can Join?
Membership of Landcare NSW is open to any Landcare or community based group with similar objectives, which is an incorporated entity. In the event of admission as a member, the group agrees to be bound by the constitution and rules of the association.
ACCESS TO FUNDING
Includes several funding opportunities such as:
The $22.4 million NSW Landcare Program (2019-2023)
Priority access to service contracts, such as the Container Deposit Scheme (CDS)
Access to LNSW's Deductible Gift Recipient (DGR) status
Other funding opportunities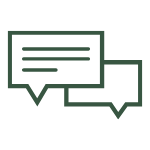 Information Sharing
Hold events for members to share local, regional and statewide strategies, information and directions by Landcare NSW and grassroots Landcarers through Regional Leaders Teleconferences, the Landcare NSW Advocacy and Communications tour, regional Council meetings and more
Subscription communications and weekly funding opportunities to stay ahead of the rest and make informed decisions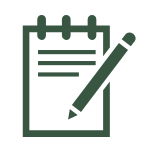 DISCOUNTED INSURANCE
Discounted Landcare NSW Insurance Program which provides access to Public Liability and Voluntary Workers insurances. There's also the option to choose Professional Indemnity, Officers and Directors Liability insurance as well!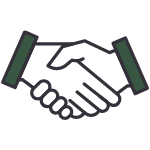 Partnerships
Opportunities to generate funding and increase the number of volunteers from paid corporate volunteering and partnership opportunities.
How to Join?
Ready to go ahead with membership (and insurance) now?