REPRESENTATION
Landcare NSW acts as the conduit between local Landcare communities and key decision makers, working to ensure that local communities are supported at every level by providing leadership, skills, resources and representation.
Everything we do is for the betterment and the benefit of our members. We continuously reinforce our member-centric approach by delivering member value, support, representation and by driving growth in membership and engagement.

Landcare NSW member groups elect the Board of Directors. The directors bring the 'perspectives' of Landcarers from across the State to the Board table.
The Board of Directors oversees the organisation's strategic plan and governance. They support the management team to execute the strategic plan and deliver on the mission and the vision of Landcare NSW.
Landcare NSW's Board is supported by the following committees:
NOMINATIONS COMMITTEE
The role of the Nominations Committee is to manage the recruitment and vetting of nominees for election to the role of Director and the conduct of Board Director elections.
FINANCE, AUDIT AND RISK MANAGEMENT SUB-COMMITTEE
The Finance Audit Risk Management Committee assists the Landcare NSW Board to fulfill their corporate governance and oversight responsibilities in relation to financial reporting, risk management, internal controls, external audit and compliance with relevant laws, regulations and codes.
PUBLIC FUND COMMITTEE
Landcare NSW is a registered charity under the regulation of the Australian Charities and Not-for-profit Commission and is also listed on the Register of Environmental Organisations which enables us to accept tax deductible gifts (DGRs). In line with our constitution we have established a public fund, called the Landcare NSW Fund.
The Landcare NSW Public Fund Committee oversees the governance of the Public Fund and ensures that appropriate processes are in place for the administering of fund monies.
The purpose of the State Advisory Council is to serve as a forum for dialogue between the 11 Regional Representatives and the Office Bearers of the Landcare NSW Board.
The Regional Representatives communicate the needs of their Landcare Regions, and the Districts and Groups they represent to the Board.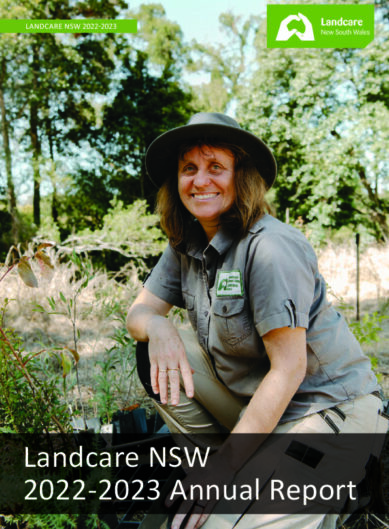 2023 ANNUAL GENERAL MEETING
Landcare NSW held its 2023 AGM on Friday 10 November 2023
2022 ANNUAL GENERAL MEETING
Landcare NSW held its 2022 AGM on Wednesday 19 October, 2022.
2022 SPECIAL GENERAL MEETING
Landcare NSW held a Special General Meeting on Wednesday 19 October, 2022. At this meeting it was unanimously resolved by special resolution that the below document be Landcare NSW's amended Constitution.
CONSTITUTION
The constitution of Landcare NSW Limited herein is in accordance with the Corporations Act 2001 (Cth) and the requirements of the Australian Securities and Investments Commission (ASIC), the Australian Charities and Not-for-profits Commission (ACNC) and the Australian Taxation Office (ATO).