IT'S MORE THAN 'JUST A DONATION'
Landcare is by the community, for the community.
Donating to Landcare NSW directly supports the work our NSW Landcare community undertake across NSW.
From supporting our fragile and unique ecosystems, mental health support and supporting sustainable development your donation makes a difference.
From the bush to the bays, by donating to Landcare NSW you'll know that your donation is directly supporting communities and environments in need.
PROJECTS FUNDED FROM DONATIONS
NEST BOX BUILDING AT WYTALIBA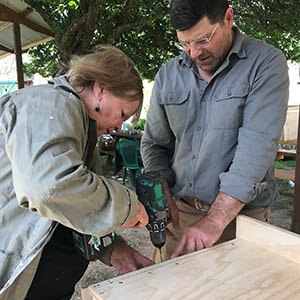 20 members of the Wytaliba community came together to build nestboxes and learn about the importance of hollows for native wildlife. The boxes were built for 6 different wildlife species common the the Wytaliba region: the king parrot, corella, micro bat, brushtail possum & southern boobook.
REVEGETATION AT GOOMBRIDGES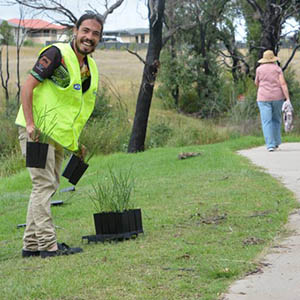 After the 2020 fires destroyed Landcare site, a mere 5 years old, Granite Borders Landcare applied for funding to replace trees killed by the fires. The community worked together to plant 250 seedlings and held a community planting day to help restore the site.
THREATENED SPECIES SEED COLLECTION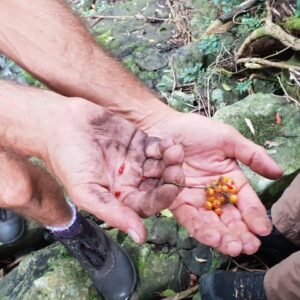 Milton Rural Landcare worked with local specialist to collect native seeds from remnant rainforest to help create linkages and restore native canopy in response to the fires in southern NSW. The project sourced seed and propagated them in their nursery to ensure that local species survive and thrive in challenging conditions.
Landcare NSW is a not-for-profit organisation with an Australian Tax Office (ATO) approved Deductible Gift Recipient (DGR) status.
Landcare NSW Public Fund is a public fund listed on the Register of Environmental Organisations under Item 6.1.1 of subsection 30-55(1) of the Income Tax Assessment Act 1997. 
Gifts of $2 or more are tax deductible.
Landcare NSW is registered with the Australian Charities and Not-for-profits Commission.