HELP PROTECT OUR LAND AND ENVIRONMENT
Landcare is by the community, for the community.
Dedicated to making a difference to our unique ecosystems, and maintaining and improving agricultural practices for our children, and our children's children, all funded projects aim to build and support sustainable environments and communities.
From revegetation for koala habitat to nest boxes for squirrel gliders, restoring rainforest and connecting urban wildlife corridors and much more, Landcare is everywhere.
By donating to Landcare NSW you'll know that your donation is directly supporting communities and environments in need.
Whether you provide a one-off donation or make a regular contribution to Landcare NSW, you offer vital support that allows us to protect and manage our natural resources.
DIRECT DEPOSIT
Landcare NSW Public Fund
BSB: 032 067
Account: No 642 645
Donations can also be made via direct deposit. Simply advise us of your name, contact details, donation amount and date of payment via donations@landcarensw.org.au and a receipt for income tax purposes will be issued to you.
If you have any problems making a donation, please contact us via communication@landcarensw.org.au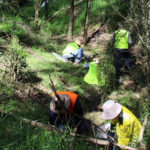 $25
Helps support revegetation projects such as tree planting to help create homes for local wildlife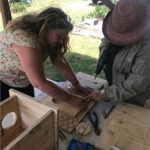 $70
Buys one nest box for hollow dwelling animals such as squirrel gliders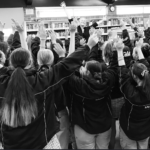 $100
Can help support mental health projects for school children in fire affected communities.
FUNDED PROJECTS SUPPORTED BY DONATIONS
In 2019, Landcare NSW established the 'Landcare NSW Seed Fund' in response to the devastating drought and fire season of the 2019/2020 summer. Our grassroots-led approach and belief that funds should go where they are needed most meant we released 100% of the funds to directly support on-ground work throughout the NSW Landcare community.
The funds helped restore and repair Landcare sites that had been destroyed or impacted by the drought and fire to rebuild to support our communities and our environment.
REVEGETATION AT GOOMBRIDGES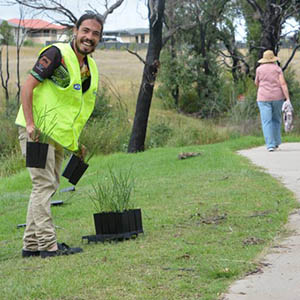 After the 2020 fires destroyed Landcare site, a mere 5 years old, Granite Borders Landcare applied for funding to replace trees killed by the fires. The community worked together to plant 250 seedlings and held a community planting day to help restore the site.
NEST BOX BUILDING AT WYTALIBA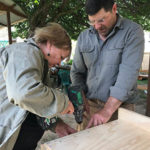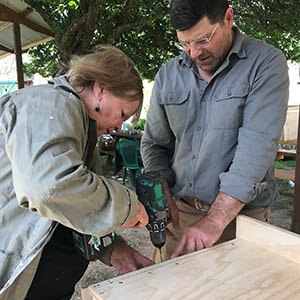 20 members of the Wytaliba community came together to build nestboxes and learn about the importance of hollows for native wildlife. The boxes were built for 6 different wildlife species common the the Wytaliba region: the king parrot, corella, micro bat, brushtail possum & southern boobook.
THREATENED SPECIES SEED COLLECTION
Milton Rural Landcare worked with local specialist to collect native seeds from remnant rainforest to help create linkages and restore native canopy in response to the fires in southern NSW. The project sourced seed and propagated them in their nursery to ensure that local species survive and thrive in challenging conditions.
If you have any questions about the giving process please contact us by phone at 02 8339 4816 or by email at fundraising@landcarensw.org.au.
Landcare NSW is a not-for-profit organisation with an Australian Tax Office (ATO) approved Deductible Gift Recipient (DGR) status.
Landcare NSW Public Fund is a public fund listed on the Register of Environmental Organisations under Item 6.1.1 of subsection 30-55(1) of the Income Tax Assessment Act 1997. 
Gifts of $2 or more are tax deductible.
Landcare NSW is registered with the Australian Charities and Not-for-profits Commission.