Building understanding and collaboration is a key component of Aboriginal cultural understanding and NSW Landcarers are developing those skills with the introduction and increase of regional and local community workshops.
Community Landcare Aboriginal Engagement Officer, Craig Aspinall, says there continues to be strong demand for Aboriginal cultural awareness throughout the Landcare community and this is a key theme area of the recently launched "Working Together" Aboriginal Engagement Program by Landcare NSW and the NSW Landcare Program.
"Many Landcare groups across the state have been working together with local Aboriginal people for many years developing strong partnerships and understandings in traditional land management practices.
"Activities such as Aboriginal Culture Awareness Training builds on those existing partnerships and knowledge and allows all people who care for the land to find common values and help empower local communities," Craig said.
WORKSHOPS FACILITATE CONVERSATION AND UNDERSTANDING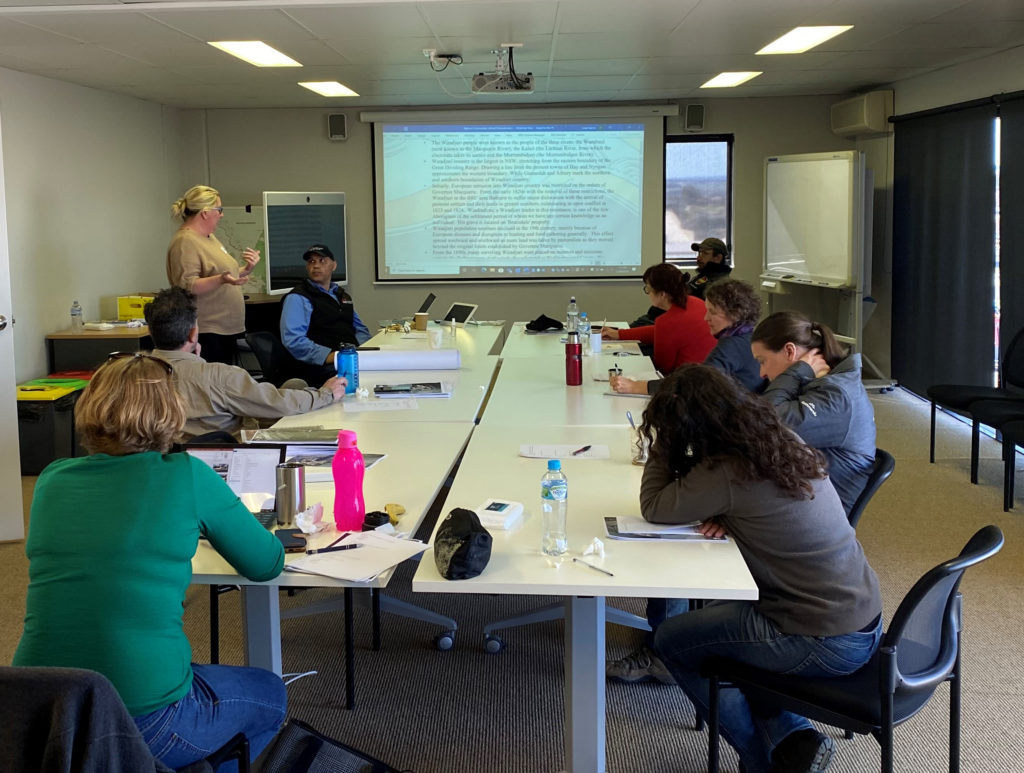 The Central Tablelands Regional Agriculture Landcare Facilitator, Liz Davis, who instigated and organised the workshops, says her experiences taking part and facilitating such opportunities for community members have been met with enthusiasm.
"Having worked with some of the Aboriginal communities in the Central West and Central Tablelands regions of NSW over the last 15 years, I thought it was a perfect opportunity to engage the coordinators in a meaningful way that respected culture and gave them the opportunity to learn new skills looking at landscape and understanding the processes & protocols required by culture and by legislation.
"So far, we've held two events one in Bathurst and one in Orange. Each of these have been one-day events and has included being on country with members of the Local Aboriginal Land Council (LALC) and Greg Ingram, Aboriginal Officer for Central Tablelands Local Land Services. It's imperative with any engagement to work with local Aboriginal people and therefore we have been engaging with the Local Aboriginal Land Councils to be part of this engagement as we move across the landscape of the central tablelands.
"(The workshops cover topics such as) Culture: how it works family, totems, Elders, women and men's business, Sorry Business, colonisation, significant sites. Traditional Ecological Knowledge, Aboriginal Cultural Heritage (ACH) responsibilities under the National Parks and Wildlife Act 1974 and Due Diligence Code of Practice for the Protection of Aboriginal Objects in NSW. These are all crucial in engaging and understanding Aboriginal Cultural processes."
"The feedback I get time and time again is that people are seeing things differently to when they started. They are seeing more physical evidence of traditional land management practices and gained a greater sense of culture on country," Liz said.
"Participants spoke about being 'the beginning of something' and ' taking time to develop a relationship, identifying opportunities to work together on common interests' and that 'the demonstration of an AHIMS search was very valuable to coordinators, as they can also show their members and volunteers how to search, and encourage landholders to register sites'".
One of the participants and Regional Landcare Coordinator for the Central Tablelands, Sharon Cunial, said the workshops created a space to have open and frank conversations to learn from one another and understand the long history of the region and the connection to country Aboriginal people have.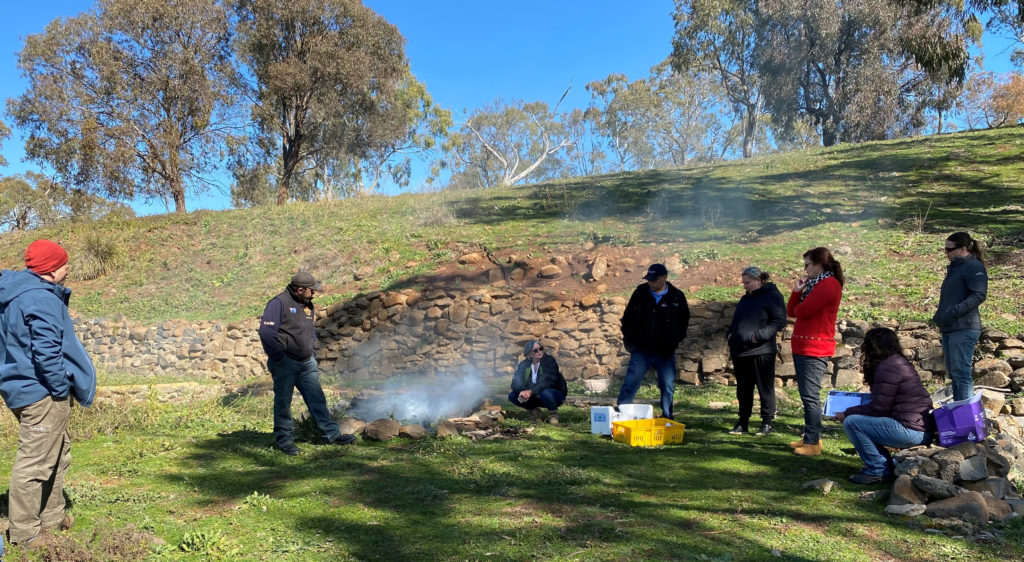 "The workshops are a very relaxed space with flowing conversation and rolling anecdotes between us as the participants and our very knowledgeable Wiradjuri presenters. Greg has a real skill in creating a safe and open space to share and learn so by the end of the day you feel like you've had a great chat but you've definitely learned a great deal along the way through storytelling and sharing.
"I learnt a lot. We had two sessions. In the first session we went to Mount Panorama-Wahluu near Bathurst and the second session we visited Mount Canobolas (Ghannabulla). I grew up on the slopes of Mt Canobolas but didn't realise how significant it is to Wiradjuri people.
"I feel that these activities have broken down a lot of barriers and I feel more confident to contact the Aboriginal representatives in the Central Tablelands region," Sharon said.
FURTHER ENGAGEMENT AND SUPPORT FOR THE LANDCARE COMMUNITY
With the next round of workshops to be held in Wellington and Mudgee in December – supported by funded under the "Working Together" Small Grants Program, Craig said he is looking forward to joining the Central Tablelands community for the workshops and expanding their Aboriginal community connections.
"It's really encouraging to see groups embracing this opportunity and I urge other Landcare and Aboriginal community groups and organisations to apply for the funding. There's up to $2,000 available to support locally-driven collaboration activities to ensure Aboriginal people become more immersed in the Landcare movement in NSW," Craig said.
To find out more about the Working Together Small grants program or about the Aboriginal Engagement Program click here.