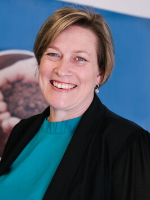 Stephanie Cameron
Chair
Board Director – North West and Northern Tablelands electoral zone
Steph is a business owner of a soil testing company based in Tamworth. Steph has been involved with Landcare at all levels, both grass roots and the associated regional bodies. Her financial skills and business strategy experience have served her well in her many volunteer roles which include Treasurer Tamworth Urban Landcare, Treasurer Tamworth Regional Landcare Association, former Chair North West Landcarer's and President of Tamworth Business Chamber.
Mobile: 0428 625 502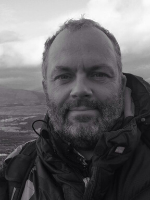 Gareth Johnston
Vice Chair
Board Director – Murray and Riverina electoral zone
Gareth has a background in Land Management. Gareth sees Landcare as a critical element of support within a strong, resilient agro-ecological system. He believes water security, climate variability, cheap energy, adaptation and community wellbeing as key challenges for rural Australia. He hopes to connect smaller community groups with knowledge and resources that contribute to a stronger region and supports Landcare NSW leadership.
Mobile: 0433 108 391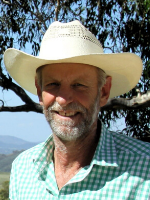 Hunter White
Treasurer
Independent Director
Hunter White is involved with Landcare in the Central Tablelands region as a member of the Watershed, Bingman and Little River Landcare groups. Hunter operates a mixed farming enterprise in the Mudgee and Yeoval districts based on sustainable and regenerative land management. Hunter is very involved with community activities including Mudgee Show Society, Mudgee Race Club and Lue-Havilah Bushfire Brigade. Hunter is focused on the importance of the land to Australian culture and well-being.
Mobile: 0428 736 507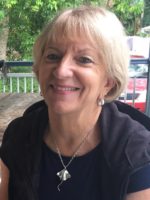 Lyn Thomson
Secretary
Board Director – North Coast and Hunter electoral zone
Lyn Thomson has been involved with Landcare for the past 10 years. For part of that time, Lyn was Richmond Landcare's School Officer working on various projects with many schools in their area. Lyn has a passion for Australian Native Bees and has worked with schools and the community educating them on the importance of native bees. Lyn is an executive member of North Coast Regional Landcare Network, Committee member of Richmond Landcare and Committee member of Bagot Park Landcare.
Mobile: 0410 319 311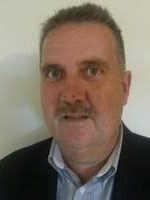 Steve Bunnell
Board Director – South East and Greater Sydney electoral zone
Steve is a member of the South East Landcare Regional Landcare Coordinator steering committee and Treasurer of the Boorowa Community Landcare Group. Currently dividing his time between a finance and administration consultancy in Sydney and his wool and sheep trading property at Boorowa, Steve is active in his local Landcare and Regenerative Grazing Groups. Steve is currently undertaking several revegetation projects on his property including recently completing several tree planting and direct seeding sites.
Mobile 0419 284 836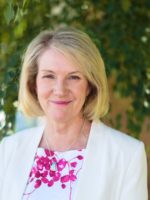 Kathy Kelly
Independent Director
Kathy is a chartered accountant, registered company auditor and a graduate of the Australian Institute of Company Directors. Kathy is the Chief Operating Officer/Company Secretary for The Mulloon Institute, a leading research, education and advocacy charity focussed on regenerative agriculture. Kathy is also a director of Plant Health Australia. Until June 2019 Kathy was a director of Boyce Chartered Accountants where she had a long career in practice where she specialised in the support of both family and corporate farms. Kathy brings her financial skills, governance experience and widespread agricultural experience to the Landcare NSW Board. Kathy lives in Cooma.
Mobile: 0428 883 044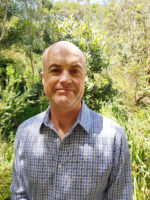 Bruce Rolph
Independent Director
Bruce joins Landcare NSW as a skills based Independent Director, bringing a wealth of leadership experience in banking & finance, environment & sustainability research and advocacy, and good governance & fund raising as a Chair, Director, advisor and consultant across a range of community/not-for-profit organisations. Bruce's recently completed Masters in Environmental Management brought him into regular contact with the great work and goodwill generated by Landcarers throughout NSW. At a personal level, Bruce is a long-time custodian of a pocket of wonderful biodiversity in the Lower Hunter region now recovering from the bushfires and doing battle with lantana.
Mobile: 0417 018 886