Landcare NSW is the peak representative body for the Landcare movement in NSW. We support our Landcare community which is made up of over 3,000 community-based Landcare groups and 60,000 individual Landcarers.
We recognise and celebrate Landcare as a grassroots-led, volunteer-driven movement with our members making a real difference to natural sustainable resource management via their efforts and dedication.
Landcare NSW aligns and partners with like-minded companies, peak bodies, Federal, State and Local Government entities to promote the Landcare movement and support our members.
Meet our Associate Members

THE MULLOON INSTITUTE
The Mulloon Institute (TMI) has been recognised internationally for its ground-breaking research, particularly around landscape rehydration and restoration.
TMI are a leading research, education and advocacy organisation committed to building resilient rural and regional communities by supporting the long-term, sustainable growth of Australian agriculture.
Partnering with global leaders in agricultural research, regenerative land management practices and innovation, The Mulloon Institute research is focussed on creating a more resilient, productive and profitable landscape where agriculture and the environment are working in unison".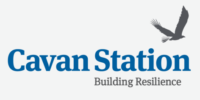 CAVAN STATION
Cavan Station is a 9,900 hectare aggregation of properties divided by the Murrumbidgee River at Yass, on the NSW Southern Tablelands. The Cavan business has been a major player within Australian agriculture and its wool industry.
The need to build adaptability and resilience into an iconic Merino enterprise has taken a traditional, large-scale business on a successful change management journey with outstanding results in drought resilience and yield growth.
Cavan Station are committed to building economic, social & ecological capital through enlightened stewardship and innovative farming practise.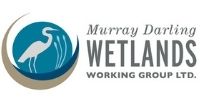 THE MURRAY DARLING WETLANDS WORKING GROUP
The Murray Darling Wetlands Working Group (MDWWG) was founded in 1992 as a community-government partnership to restore and conserve wetlands along the Murray and Lower Darling rivers. MDWWG has pioneered the restoration of these wetlands by combining community knowledge, science and partnerships. The Working Group has become a model for managing wetlands, particularly wetlands on private property, in the Murray-Darling Basin.
The group became a company in 2009 and is joint owner with The Nature Conservancy Australia of the Environmental Water Trust which delivers water donations to wetlands. The group works closely with other environmental water agencies including the Commonwealth Environmental Water Office in the rehabilitation of wetlands in the Murray-Darling Basin.

FIELDS ENVIRONMENTAL SOLUTIONS
For over 25 years, Fields Environmental Solutions has built a strong reputation delivering ecological restoration outcomes by meeting the growing demands of supplying and sustaining native biodiversity in NSW and SE QLD.
Fields Environmental Solutions offers a specialised wholesale nursery services coupled to a high-volume delivery system.
All projects are supported in partnership with an inhouse research team from Biobank Seed to ensure successful native species biodiversity and that ongoing substantiality is achieved for future generations to enjoy.

TAFE NSW
TAFE NSW is the leading provider of vocational education and training in Australia. Each year, more than 430,000 students enrol in TAFE NSW courses and training which can be delivered face-to-face, online or via virtual classrooms. Its aim is to skill the workforce for the future through high quality, personalised education and training.
TAFE NSW has a great reputation for industry partnerships, and is very proud to partner with Landcare NSW.
This connection will ensure students get the highest level of practical training, meaning it can provide graduates with high quality, current, and job-ready skills and knowledge in Environmental Studies and associated sectors.
Animal, Agriculture and Environmental Studies courses are available.

SHONA JOY
Shona Joy has grown from humble beginnings in Sydney's Bondi and Paddington markets to become one of Australia's leading fashion brands with an ethos to design for real women and create dresses that life can be celebrated in.
As a brand and as a team, Shona Joy strive to minimise harm to the planet. They have actively sought to reduce their environmental impact by adopting a range of sustainability activities and protocols through ongoing improvement of processes and materials.
For over 20 years, the Shona Joy team have been passionate about creating awareness and supporting causes they feel connected with particularly those affecting women, children, and the environment. They are committed to making small changes that matter and help both local and global communities alike thrive.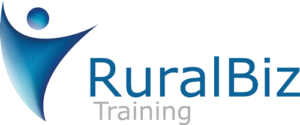 RURALBIZ TRAINING
RuralBiz Training is a highly regarded specialist training organisation for rural people, focusing on farming, rural business and community organisations.
Located in Dubbo, Central West NSW, RuralBiz have built a highly sustainable practise by delivering innovative flexible online training solutions to people across Australia, no matter how remote they are. On-campus study options are available in Armidale NSW and Northam WA.
Nationally accredited training in Agriculture, Agribusiness, Agronomy, Horticulture, and Community Coordination and Facilitation is available. RuralBiz Training is an approved provider under the VET Student Loans scheme and can offer a range of subsidies and payment options to make studying more accessible for rural people.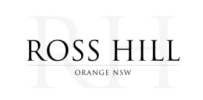 ROSS HILL WINES
Ross Hill Wines are a family-owned business situated in Orange NSW.
This award-winning winemaker manages their vines by hand and by maintaining low-cropping rates ensure exceptional quality and flavour extends to all their wines.
Ross Hill has prided itself on its environmental policy and has carefully approached all aspects of the wine production process by adopting sustainable principles and best practise.
Following a dedicated, six-year-long program, Ross Hill Wines met its main environmental sustainability goal in 2016 of producing carbon neutral wines. As such, Ross Hill Wines was the first wine company to be registered with the Australian Federal Government as a Certified Climate Active Australian Wine Business.
For further information or assistance
phone 02 8339 4816 (M-F business hours)