Landcare NSW Council Members
There are endorsed regional representatives in each region around NSW. They take information and feedback from their grassroots Landcarers to the Landcare NSW State Council meetings that are held each quarter where they are discussed and where they determine the strategic direction for the operations of Landcare NSW. They return to their Landcarers with the outcomes of the meetings.
Robert Dulhunty
Chair
Rob has been a passionate member of the Landcare movement since 1989 at all levels – local, regional and national. He was a founding member of Landcare NSW in 2007 where he was appointed Vice-Chairman. He has been Chair since 2012. He has a unique and extensive knowledge of the movement from all perspectives including running a small and active local Landcare group; developing and positioning local and regional Landcare networks; developing, evolving, and operating Landcare social enterprises. Through this process Rob has demonstrated his outstanding capacity to generate funds and support for Landcare from the corporate, philanthropic and government sectors. Rob is a grazier originally from Glen Innes and has extensive experience in agribusiness. Combining his highly developed agricultural production skills with his strong financial and business management acumen and innovative sustainable natural resource management practices, he has developed broadly acclaimed and highly successful agricultural enterprises. These enterprises have been recognised through multiple awards and are often used as examples of Best Management Practice. His leadership roles include GLENRAC (Glen Innes) and New England-North West Landcare Network Chairs. In December 2015 Rob was appointed to the Board of the Australian Rural Leadership Foundation.
Mobile: 0428 322 379
Email: chair@landcarensw.org.au
Steph Cameron
Deputy Chair
Representative of New England North West Landcare.
Steph is a business owner of a soil testing company based in Tamworth and has been nominated to represent Landcare in the North West for LNSW for her financial skills and business strategy experience. Steph has been involved with Landcare at all levels, both grass roots and the associated regional bodies. Her roles include Treasurer, Tamworth Urban Landcare (seven years), Treasurer or Secretary, Tamworth Regional Landcare Association (six years), Chair Sustainable North West (four years), current Chair and Treasurer New England-North West Landcare Network Chairs.
Mobile: 0428 625 502
Phone: (02) 6762 1733
Hunter White
Treasurer
Hunter White is a farmer and company director who lives at Havilah, Mudgee (near Lue). He operates a mixed farming enterprise in the Mudgee and Yeoval districts based on sustainable and regenerative land management. Hunter is a member of Watershed, Bingman and Little River Landcare groups. In addition, Hunter is very involved with community activities including Mudgee Show Society, Mudgee Race Club and Lue-Havilah Bushfire Brigade. Hunter is very focused on the importance of the land to Australian culture and well-being. Farmers have an enormous challenge as land managers to sustainably produce food within our complex ecosystems. This is a very exciting challenge which relies upon our heritage, education, innovation and, within the Landcare movement, building communities and open sharing of ideas and innovation.
Mobile: 0428 736 507
Bob Jarman
Secretary 
Representative of North Coast Regional Landcare Network
Bob has been involved in Landcare in NSW since the early 90s with Cedar Point Landcare Group, Kyogle Landcare Group and Richmond Catchment Management Committee. He has also been employed as a Landcare Coordinator and NRM Community Support Officer in the region. Bob was the winner of the Australian Government Local Landcare Facilitator Award in the 2011 New South Wales Landcare Awards. Bob has a background in Valuing and Town Planning. Ran a family dairy farm for 20 years and continues to farm his property at Cedar Point on the north coast with a small beef herd and share cropping with a biological farming theme. He is still an active member of Kyogle Landcare Group and is currently President of North Coast Regional Landcare Network and Chair of local network, Border Ranges-Richmond Valley Landcare Network.
Mobile: 0429 320 012
Phone: 02 6632 3722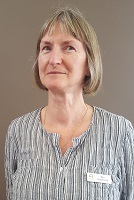 Bev Debrincat
Management Committee
Representative of Greater Sydney region
Bev Debrincat is the Founder and Executive Director of International Environmental Weed Foundation. She also runs the Habitat Network and co-manages The Habitat community native plant nursery and food garden in Ryde. Bev is involved with a number of bushcare groups and bushland committees as well as habitat corridor projects and while still having an active interest in her family eBusiness company, eCorner Pty Ltd. As a landholder in the Macleay Valley Coast, for the past 30 plus years she has co-managed the regeneration and restoration of her 22.92 hectare property of which 22.8 hectares are under a Voluntary Conservation Agreement under the National Parks and Wildlife Act, 1974. Bev is a founding member and current Chair for Greater Sydney Landcare Network, which is the representative group for Greater Sydney.
Mobile: 0419 206 253
Keith Hyde
Management Committee
Representative of LachLandcare Inc
Keith is an endorsed member of the Landcare NSW Council, representing LachLandcare Inc and is a member of the Executive Committee of Landcare NSW. In past roles he has been involved in NRM / rural policy and issues management at a regional, State and Federal level. He was the inaugural Managing Director of the Rural Industries Research and Development Corporation (RIRDC) and a founding member of the Australian Rural Leadership Foundation. In 1975 he received a Churchill Fellowship for study of rangeland management practices in South Africa and the USA. Keith remains an active member of the Hovells Creek Landcare Group and Landcare practitioner on his beef cattle property in Central West NSW.
Phone: (02) 6345 2405
Stuart Mosely
Management Committee
Representative of Western Landcare
Stuart has run a family grazing enterprise on the Cobar Peneplain with his wife Nancy since the 1960s, where they run White Dorpers, goats and cattle with some opportunistic cropping.
He is a foundation member of the Buckwaroon Catchment Landcare Group. He was instrumental in policy reform to the NSW Native Vegetation Act and has held executive positions on the Western Landcare NSW committee for several years and has guided Landcare in the west for many years.
Mobile: 0477 011 701
Martin Royds
Management Committee
Representative for South East Landcare
Martin Royds has been fascinated with growing plants and experimenting with making his own fertiliser since his early school days. He grew up on the family farm on the banks of the Shellhaven river. His family have been farming in Braidwood district since 1842. Martin has a degree in Applied Science. His home property is Jillamatong a 'soilsforlife' open farm. Tombarra is a "live, learn, relax" associated centre. Jeffrey White who started Landcare in Braidwood in the 1980s encourage Martin to join and continue finding good mentors. Through learning from people such as Alan Savory (holistic management) Peter Andrews (natural sequence farming) and, Christine Jones (amazing carbon) and experimenting with industrial farming (being a contract sprayer and direct seeder), Martin has built up a lot of knowledge of how to work with the landscape and with all plants to produce healthy food, reduce erosion and weeds and increase biodiversity. Martin is passionate about how to mitigate the effects of climate change whilst regenerating the landscape, increasing nutrient density of our produce and encouraging a prosperous and happy community – the landcare movement is a proven model to continue doing this.
Phone: 0484 132 167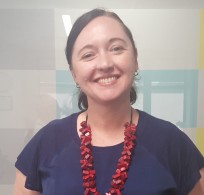 Marg Applebee
Representative of Central West Natural Resource Management Working Group 
Marg joined Central West Lachlan Landcare in 2011 in an administrative and finance position and took on the role of Coordinator in 2015. She has a background working in natural resource management with the Department of Land and Water Conservation and with the Lachlan Water Management Committees. She is passionate about our natural environment and enjoys the interaction with community members and landholders working on local projects and has a strong sense of gratefulness for the opportunity to work in that space with Landcare each day. Since taking on the role of Coordinator, she has worked hard to develop and encourage partnerships with local and regional groups, working on projects that benefit the Parkes Shire and Forbes Shire communities and in the wider Central West area. 
Phone: (02) 6862 4914
Jacinta Green
Representative of Greater Sydney Landcare Network
Jacinta Green, with a doctorate in aquatic ecology and a passion for empowering community members to make a difference, is currently employed through the LLCI program as the Parramatta River Riverkeeper. Jacinta also works with the Cumberland Land Conservancy, a Landcare group based in Western Sydney conserving and restoring remnants of Cumberland Plain Woodland. A resident of the inner city, Jacinta has spent the last seven years building a network between urban and rural areas through shared environmental concerns. Jacinta believes that NSW Landcare needs an activated and enthusiastic supporter base in the urban areas to ensure that the benefits of Landcare are understood to be beneficial to all and are strongly advocated for.
Mobile: 0481 057 316
Steve Harvey
Representative of New England-North West Landcare
An Armidale sheep and cattle farmer, Steve is a passionate believer in agricultural sustainability, from river and stream health to grazing management and revegetation of degraded landscapes. He is Chairperson of Southern New England Landcare, representing 25 local Landcare groups in the region and also a member of New England-North West Landcare Network Chairs.
Mobile: 0427 751 301
Phone: (02) 6775 1301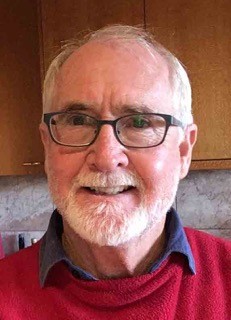 Neil McLaren
Representative of South East Landcare
Neil is Deputy-Chair of Landcare Illawarra and operates a small beef farm west of Kiama, NSW. He has been revegetating the farm with windbreaks, catchment plantings and wildlife corridors since purchasing it in 1996. In addition, Neil is involved with the Kiama Show Society and on the Kiama Council's Walkways and Cycleways Committee that covers many of the Kiama Landcare groups that are on public foreshores. Neil has previously worked in education as a high school science, mathematics and computing teacher, as a university lecturer in teacher training and as a job skills trainer for adults. He has also worked in commercial roles in agricultural chemicals, integrated pest management services, science education publishing, commercial vegetable seed and most recently as a horticultural consultant.
Mobile: 0400 363 570
Glenys Patulny
Representative of Murrumbidgee Landcare
Glenys has been a teacher for 27 years in a large high school in Canberra, culminating as Deputy Principal, which won 3 State Landcare Awards. She is Chair of the Southern ACT Catchment Group, Vice Chair of the ACT Catchment and Landcare Association (CLA), Executive of the Murrumbidgee Landcare Inc., a member of the ACT Conservation Council and the National Landcare Network (NLN). She works to support Landcare and environmental education throughout the ACT and NSW. She is currently President of the Tuggeranong Community Council in Canberra.
Mobile: 0411 161 948
Leslie Pearson
Representative Hunter Region Landcare
Les became involved in Landcare through his work in developing a property plan for St Philip's Christian College Cessnock 42ha campus at Nulkaba. He encouraged the college to form a Junior Landcare group and from 2011 has been a member of the Hunter Region Landcare Network.  In 2012 Les became a member of the Network committee responsible for the River Red Gum Project in the Hunter and occupied the position of Deputy Chair in 2016. Les comes from a teaching background having taught in Papua New Guinea and Chile as well as in NSW. Les added to his academic resume by gaining a Diploma in Conservation and Land Management from Tocal College in 2016, reflecting his growing interest in Landcare issues.
Mobile: 0422 619 234
Bill Pigott
Invited Member
Bill is an active Landcarer in Berry NSW and Chair of Berry Landcare. His many roles include site coordinator for a local Bushcare site, member of CMA and local Council working groups and committees. Bill has previously worked for the World Health Organisation in Nepal, Cambodia and at WHO HQ in Geneva. Allegedly retired.
Mobile: 0409 469 655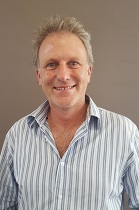 Chris Post
Representative of South East Landcare
Chris currently lives on the Far South Coast near Quaama. He has been involved in the revegetation industry since the early 90's, working with Greening Australia North West, private contractors, and his own business since 2003. He is actively involved with Dry River Landcare,  Far South Coast Landcare where he is the current coordinator, and a representative on South East Landcare.
Chris has a real interest in improving the connection between community, good food and the environment.
Mobile: 0411 594 092
Tracey Potts
Representative of Central Tablelands
Tracey is the CEO of Little River Landcare Group Inc. She has extensive experience in natural resource management with twenty years of working in conservation management, rural and social development and project management. Tracey's passion lies in developing novel approaches to challenges we experience in the space where people and the environment meet. Tracey has been responsible for developing projects with clear land-user benefits and tangible biodiversity outcomes such as the Food Security and Agribusiness Project and the Eastern Cape Biodiversity Stewardship Program in South Africa. Tracey has also spent time working in Zimbabwe and New Zealand. Tracey enjoys the complexity of working in multi-stakeholder environments, is committed to effecting lasting impacts on biodiversity, the environment and the profitability of the farming businesses of our members.
Phone: (02) 6846 4569
Megan Rowlatt
Invited Member
From the coastal town of Wollongong, NSW, Megan is a leader in the national Landcare network for her achievements in recruiting young people to the Landcare movement by founding Illawarra Intrepid Landcare group. She has been coordinating the group since 2009, and was recognised as National Young Landcare Leader for her efforts in 2012. She is currently a national Young Landcare Ambassador for Landcare Australia and has produced resources with Landcare Australia to assist community groups to deliver their own youth initiatives. Megan is currently the Illawarra Land Services Officer funded by South East LLS and hosted by Conservation Volunteers Australia and works closely with Landcare Illawarra to support landholders and a large network of Landcare groups across the Illawarra and South East. She has successfully facilitated 100s of Landcare activities in the Illawarra and across NSW, and currently project manages the Illawarra Biodiversity Project. Megan is particularly passionate about engaging the next generation of Landcarers into the movement and most recently has embarked on setting up a national youth engagement network called Intrepid Landcare, which builds the capacity of young leaders to drive environmental change. She has worked in natural resource management since 2007, has a Bachelor of Science in Ecotourism, and has completed a number of leadership, communication, and community development courses.
Phone: 0412 532 817
Sue Salvin
Representative of North Coast Regional Landcare Network.
Sue is the Chair of Nambucca Valley Landcare, Vice Chair of North Coast regional Landcare Network and a member of the North Coast LLS Community Advisory Group. She runs a successful small beef enterprise on the NSW mid north coast and for the last 13 years she has been a Principal Consultant in Agriculture and Natural Resource Management with GHD.
In this role she has undertaken a wide range of high profile projects for the Australian Government and other clients including: reviewing Phase 1 of the Natural Heritage Trust; undertaking an assessment of the multiple benefits of Landcare and NRM for the Australian Landcare Council; and working with a number of Indigenous communities to investigate the potential for revegetation projects to deliver carbon benefits. Her most recent project was with the Rural Industries Research and Development Corporation, reviewing agricultural extension Australia wide and developing recommendations for future improvements that will make extension more effective and efficient.
Prior to joining GHD, Sue was the Director of Conservation and Resource Management with the NSW Farmers' Association and she represented the Association on the Committee which developed the NSW Sustainable Agriculture Policy. She was also a member of the Board of Greening Australia (NSW) and she represented State Forests on the Salinity Senior Officers Group responsible for development and implementation of the NSW Salinity Strategy.
Mobile: 0409 114 418
Chris Scott
Representative of Mid Coast to Tops region
Christopher has been involved with Landcare for the past 20 years, contributing to the development of the movement at the local, regional, state and national levels. Christopher's leadership roles include Chair of Wherrol Flat and Caparra Landcare, Chair of Manning Landcare since 2003 and Chair of the NSW Landcare Committee from 2003 to 2010. In 2012 Christopher was awarded the National Individual Landcarer Award after winning the State Award in this category in 2011. Christopher's day job is in habitat restoration, he holds a Bachelor of Land Management, a Postgraduate Certificate in River Restoration and Management and is currently studying a Masters of Environmental Management.
Mobile: 0428 860 639
Dale Stringer

Representative of Murray Region.
Dale is currently the Executive Officer at the Holbrook Landcare Network in the eastern end of the Murray Region. He has worked in natural resource management in southern NSW and northern Victoria since 2000 and has been based out of Albury since 2002. He has worked in various fields including sustainable agriculture, salinity, soil health and pest plant and animal management. Most notably Dale managed the Land Team at Murray CMA for several years prior to the establishment of Local Land Services. Having grown up on a mixed farm in North Central Victoria and previously working closely with landholders in the Culcairn and Holbrook areas, Dale has a good understanding of farming systems and is enthusiastic about having productive and sustainable farms and farming communities into the future.
Phone: (02) 6036 3181
Mobile: 0428 409 680
Emma Thomas
Representative of LachLandcare
From the Central West near Forbes, Emma is the Chair of the regional Landcare network, which works to protect the Lachlan River and maintain a focus on the health of the catchment as a whole and represents the district and local groups needs by hosting Landcare Coordinators.  Emma has been working with LachLandcare since 2012. Emma runs a sheep property with her husband and three young aspiring farmers under the banner of ecologically sustainable farming, focusing on regenerating the soils and increasing native grasses in the system! In 2012, Emma graduated from a Masters in Environmental Business Management, and is now working on many fronts to make the future of Australian agriculture both productive and sustainable. Emma has extensive experience in developing policies and programs in the agricultural and environmental industries; working with organisations such as Grain Growers Limited, Regional Development Australia  and Local Lands Services. 
Mobile: 0458 593 535 
David Walker
Invited Member
David has a lifelong interest in connection to country and connection to community, both as a forward-looking agriculturalist and through his long-standing involvement in Landcare, commencing with Mid-Macquarie Landcare from the early 1990s. From there his interest in community empowerment and development, towards both successful agriculture and a healthy environment, continued to evolve through the 1990s, as Deputy Chair of Macquarie 2100 and as Foundation Chair of EDGE Management.
In 2000 David made the change from being a farmer to working professionally with rural communities on sustainable land management and in environmental education. A varied career has seen David co-design and implement an environmental monitoring program along the Lachlan River, direct a farmer/community-managed sustainable agriculture/nature conservation/Landcare organisation on the Liverpool Plains, and oversee the financial resurrection and strategic redirection of the Gould League, Australia's oldest environmental education organisation.
In Landcare David has been instrumental in the genesis and growth of representative Landcare, both in NSW and nationally. He was the foundation Chair of Landcare NSW from its formation in 2007, and canvassed the need for, and drove the formation of, a national representative Landcare organisation, becoming the Foundation Chair of the National Landcare Network in 2009.
David is currently a member of the National Landcare Advisory Committee, a non-statutory body established by the Minister of Environment and Energy and the Minister of Agriculture and Water to provide advice to the Ministers on the National Landcare Programme including investment priorities, delivery, community consultation and engagement, and achievement of outcomes.
David qualifications include B.Rur.Sc (Hons), Dip.Ag.Eco and M.Env.Sc..
Mobile: 0428 418 332